Honoring Those Who Serve Test Drive Event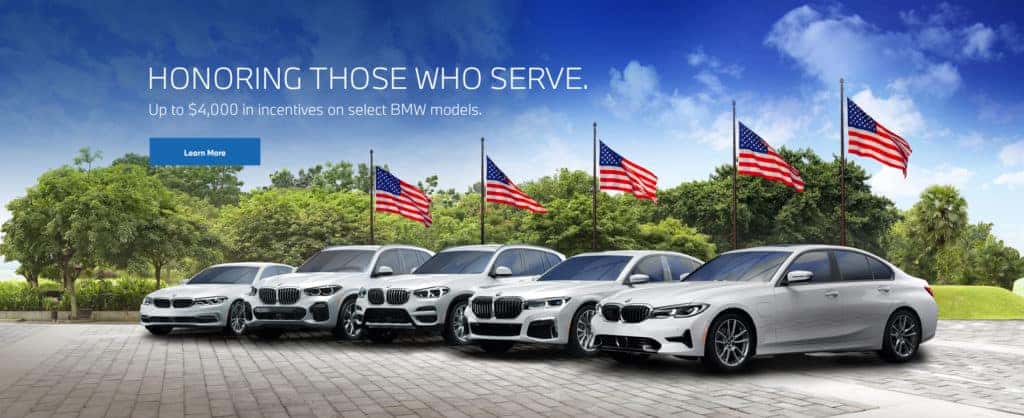 Crevier BMW's Honoring Those Who Serve Test Drive Event
To show our appreciation for everything that military service members do for our country, BMW is offering special incentives on the lease or purchase of new vehicles. If you are interested in learning more about these special please contact us.
Come in and Test Drive at Crevier BMW now until July 31, 2020 and you can receive up to $4000 in incentives towards the purchase of a New BMW if you are an active or retired Military Member.
Please RSVP and reserve your test drive with the form below today:
* Eligible Participants: All USAA members, PenFed members or Truecar Military members who have verified military status, Active Military and or retired Military members. Members are eligible for once incentive per year. For more details please contact Crevier BMW.